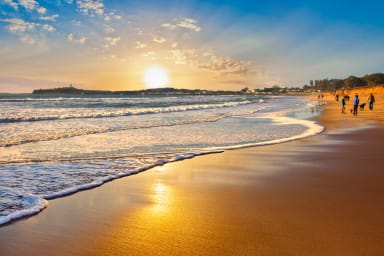 Miramar Beach Home – Walk to Beach, Trails, Restuarants, Family Activities
House in Half Moon Bay, San Francisco
---
8-16

People

4

Bedrooms

3

Bathrooms

3330ft²
Coastal Seaside Retreat – Walk to Beaches, Trails, Restaurants, Family Activities. Near Half Moon Bay, San Francisco & SFO International Airport
Half Moon Bay, Miramar beach house is a refreshing coastal retreat. Stroll in the ocean air on the multi-use paved California Coastal Trail to Pillar Point Harbor, Half Moon Bay, Ritz Carlton or open spaces trails and State Parks, with the Pacific Ocean on one side and some of the coast's most amazing views, iconic award winning restaurants, cafes and business on the other. The ocean & sunset views will soothe your soul, as you enjoy the fresh sea air. We provide everything you may need: from high speed Internet, outdoor fire pit and gas barbeque, free parking up to four vehicles in the driveway, comfortable beds to a fully-equipped kitchen designed and equipped to satisfy the needs of a chef. Easy quick walk to secluded beaches, the California Coastal Trail, Open Space parkes & trails, live entertainment and the historic Miramar Beach Restaurant and iconic Sam's Chowder House with views of the Half Moon Bay Pillar Point Harbor. Miramar Beach in Half Moon Bay is the only local H.M.B. neighborhood so close to the beach and yet within walking distance to the best coastal restaurants currently offering take-out menus for dinning, lunch and dinner.
• Beaches are open along with open space and trails
• Local restaurants offer dine-in, take-out and have patio dining
• Quick and easy walk to the beach, the coastal trial and open space
• Walk to and explore the golden sand at Miramar Beach, Half Moon Bay State Beaches
• Surfing, Biking, Golfing, Hiking, Trails & Grocery Stores all near by
• Expansive ocean view
• Watch the waves & whales
• Situated on a gated and fenced over-sized lot with excellent privacy
• Well Stocked Kitchen with Luxury Appliances
• Close to Half Moon Bay, San Francisco and SFO International Airport
• Fast High Speed Reliable WiFi throughout the house
• Outdoor Gas Fire Pit and seating
•Outdoor Barbecue & Accessories
• Washer/Dryer
• Internet Streaming TV
• Uber & Lyft is easy and convenient
• Parking up to four vehicles
PETS: Pets are only allowed on the property with prior approval. Please reach out prior to booking if you wish to have your pet considered.
COVID-19 CLEANING CERTIFIED: The Miramar Beach Home enhanced cleaning and sanitation process has been certified to minimize the spread of COVID-19 and harmful pathogens. Our cleaners have expert-backed training on disinfecting, PPE, and current cleaning protocols. The property has received a cleaning certificate and I.D. which provides guests with verification that our properties are up to date on critical cleaning method guidelines from WHO, CDC, OSHA, and the FDA. #p1p211dh
Copyright © The Wave Houses. All rights reserved.
+ More
Less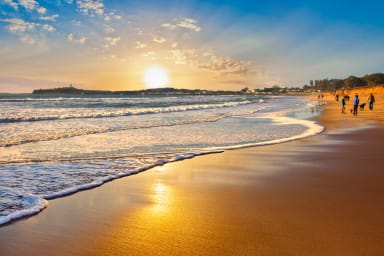 Miramar Beach Home in Half Moon Bay - A Hidden Coastside Gem
Miramar Beach in Half Moon Bay
Miramar Beach Half Moon Bay
Large Private Backyard with Seating, Patio Set around Fire Pit, Dining Area
Miramar Beach Living Room
Miramar Beach Extended Dining Living Room Area
Miramar Beach Extended Dining Living Room Area
2nd Floor Owners Suite 1 King Bed with Bathroom and Shower
2nd Floor Owners Suite Bathroom and Shower
1st Floor Ocean Room 2 Queensize Beds
1st Floor Coral Room 2 Queensize Beds
1st Floor Sea Shell Room 1 Queensize Bed
Extended Living Room Area
Miramar Beach Kitchen Seating
Miramar Beach Luxury Kitchen Appliances
Laundry Room with Sink, Washer and Dryer
Large Private Backyard with Seating, Patio Set around Fire Pit, Dining Area
Large Fenced Backyard with Seating, Patio Set around Fire Pit, Dining Area
Gas Barbecue Grill with Tools & Utensils.
The Golden Sand at Miramar Beaches in Half Moon Bay
Moss Beach Marine Reserve
Seal Cove Cypress Tree Tunnel
Half Moon Bay Harbor View
Whale migration California Coast
Sea Horse Ranch Horseback riding on the beach in Half Moon Bay
Half Moon Bay Harbor Sunset
Wild mustard, the ubiquitous yellow flowers seen around the coast
Bridge on the coastal trail near Half Moon Bay, California
Purisima Creek Redwoods Open Space Preserve.
Purisima Creek Giant Redwoods in the Open Space Preserve
The Space
Accommodates: 8-16
Bedrooms: 4
Bathrooms: 3
Property Type: House
Check-in: 16:00
Check-out: 11:00
---
Amenities
Cleaning and disinfection

Contactless check-in and check-out

Extra pillows and blankets

Laptop Friendly Workspace

Long Term Rentals Available

Staff wear protective equipment

Suitable for children (2+ years old)

Suitable for infants (under 2 years)
Reviews
Ivy L.

Half Moon Bay

The place was beyond beautiful. Plenty of space for all of us. It looks even better than the pictures. The beds were comfortable, everything was very clean and the kitchen had most of what one would need. I would gladly stay at his place again if we head down to Half Moon Bay again.

February 2021

---

The place is huge

Great backyard. Love the high ceilings. The shower was epic BUT, the water cooled off after a few minutes and then within a couple More minutes, was literally icy cold... we also weren't allowed in until 30 minutes past the check in time, which wouldn't be a big deal normally but we were traveling with two kids and two adults over 75, so it was an issue. Also, it has two very nice fireplaces, unfortunately, one of them didn't work. They offered to send a tech out but, we declined, due to Covid and just waited for Instructions to try on our own that never came. Another unfortunate was that the bridge going to the nearest Long Beach was closed so we only had access to a much smaller beach which is almost nonexistent during higher tide. It's all Good though, we still enjoyed the place with us well decorated and enormous. Could easily house 10+ people comfortably. One block down to the water and 4 blocks to the beach.

January 2021

---

Shelle B.

And escape from the pandemic to having a normal life

Wonderful place to stay and visit if you like the costal area. Place we stay was wonderful and peaceful no one bother you and the people around were friendly. We come over to half moon bay bay Every few months . We stay at the cypresses Inn all the time can't get any closer to the water and it beautiful be able see everyday ! So it was nice that the house we stay in was in that area. Plus you have the coastal town to visit and the drive to the other one is beautiful drive on the one highway.

January 2021

---

Debra B.

Perfect Location

The house was beautiful and in a great location. We loved being able to walk to the beach to watch the sunset and to walk/bike the Coastal Trail. Andreia was a very responsive host.

December 2020

---

David W.

Large house with well stocked kitchen 2 blocks from the beach

Large house with well stocked kitchen 2 blocks from the beach

December 2020

---

Jacqueline C.

Big home, tons of room

Great location. A nice walk to the pier and a local restaurant nearly a stones throw away. The home is clean and reservation, check-in and communication were on spot. I would definitely return and would highly recommend.

November 2020

---

Debra S.

The Wave House

This was the perfect vacation house for my family. Everything we needed was provided. Very comfortable, great location. Only 1/2 block to beach. Complete with beautiful fenced yard and dog door! I have already booked another stay for next year.

October 2020

---

Tammy K.

Waves

Our family enjoyed our get-away to the ocean! We spent hours at the beach which my grandkids loved! The house is very large and accommodated the 9 of us easily - everyone had their own bedroom and bed! All of us agreed that the beds were extremely comfortable. We loved the walking distance to the beach and the backyard space. There is definitely noise from Hwy 1, but the waves can also be heard in the middle of the night. The communication with the host was helpful and timely. We cooked the majority of our meals at the house - the kitchen is quite large and allowed everyone to get into the fun of cooking. There were a few missing basics like a bottle opener, functioning can opener and wine cork, which I thought odd. The only reason I am rating the house as good and not excellent is that I didn't feel it was as clean as mentioned in other reviews. My first impression was a stained door mat as we entered into the laundry room and my second, unfortunately, was the smell of pet urine in the master closet, windows and porch area dirty as well (I know it is difficult to keep clean with the ocean air and mist). That being said, the house is perfect for a large group!

October 2020

---

Cindy H.

Great Location and House

The location was excellent, very easy walk to a beautiful sandy beach and very close to the harbor to head out fishing for a couple days. The house had large open space, great for a family gathering. Beds were very comfortable. We would definitely rent again.

September 2020

---

Lea M.

301 Alameda Ave, Half Moon Bay, CA

We had a great short break here! The kids loved the house, it was clean and spacious and has very cool glass Jellyfish lights. The garden is very sweet and we slept to the sound of the sea at night.

September 2020

---

Lori D.

Great location

I deducted a star because of the lack of communication - the freezer in the kitchen was broken and the only freezer available was downstairs in the mudroom. We had to buy our ice. The television wouldn't work and after texting two different numbers, we were finally told that it was "streaming only". It's a big house and clean and a perfect location for beach visits!! But I believe the hosts should have told us before we arrived about the freezer and the tv.

September 2020

---

Jasmine S.

Hmb staycation

6 of us stayed here and there were plenty of space to sprawl out. Main living space was light filled and airy. Would love to come back some time.

September 2020

---

Great weekend at the Beach

This was a last minute trip and while it was the only beach house available for our family and dog, we couldn't have been happier with the house. We met the manager's Dad, Dave who greeted us and went to the beach which is just two blocks away while they finished up the second stage cleaning, which made us feel comfortable given the current situation. The house is very spacious, comfortable with a great backyard for our dog. The backyard garden is lush and well maintained, along with the BBQ and gas firepit. The kitchen is well stocked for our dinner the first night, with restaurants nearby for the next days adventure. Having the beach so close was great and while it was a little smokey during our stay with the recent wildfires, we were fine inside. We enjoyed all of the amenities, including the unique jellyfish lights throughout the house, and the indoor gas fireplaces in the living room and master bedroom. Thanks so much for the great getaway weekend.

September 2020

---

Bertha D.

Fantastic amazing home!

Love the layout, the spaciousness and luxury of a huge home so close to the beach. Relaxing and comfortable- will definitely stay again and recommend to friends!

August 2020

---

Robbie A. (

United States

)

Great location with large rooms

We loved the location, only a few minutes walk to the beach! The rooms were very spacious and easily accommodated our family's needs.

July 2020

---

Megan L.

Great Location and Backyard!

We had a wonderful stay here, it was clean and well equipped. The backyard was a favorite and of course being a block from the beach made this trip great!

July 2020

---

Yolanda A.

Awesome Father's Day Get Away for a Big Family!!!!

My family is rather large and busy. There was ample space and we were in walking distance to the beach. The house is beautiful and the pictures do not do the home justice. It is designed with openness and warmth. The bedrooms are large and the beds very comfortable. The backyard offers privacy, complete peace and tranquility. My entire family enjoyed themselves. This home is more than a home away from home. The journey up from Vacaville was worth it. We plan to book in the near future. The hostess Andreia was very kind and responsive.

June 2020

---

Grace M.

Beautiful House

We had a wonderful time at this house so close to the beach. It was clean and beautiful. comfortable and spacious. Would love to stay again.

May 2020

---

Cynthia G.

Beautiful home inside and out, 2 minute walk to beach!

We enjoyed our stay so much...we can't wait to go back! More than expected! Beautiful spacious home. A 2 min walk to beach and close to anything you'd need.

May 2020

---
FREE HIGH SPEED WiFi
When you stay with us, your high speed reliable internet is complimentary.
FAMILY FRIENDLY
Cribs and pull-out cots available upon request.
WEDDINGS & EVENTS
Personal, customizable weddings & events in premier locations.
PET-FRIENDLY PROPERTIES
Pet-friendly properties, rooms and common areas.
---